If water is entering your home or there are standing pools of water in your yard, then a French Drain might be your answer! French drains are designed to reroute the flow of damaging water away from the foundation of your property. They are cost-effective and aesthetically-pleasing, but you need a team that has the right skills to properly install your drain for you. That's why choosing Accurate Lawn Leveling to construct your French drain is the smart decision. With over 30 years of experience, we have all the right knowledge and expertise to stop you from living in a swamp any longer. We'll have your home and yard free from further water damage in no time.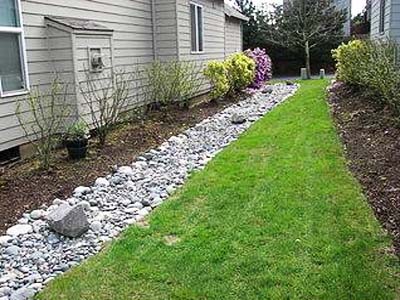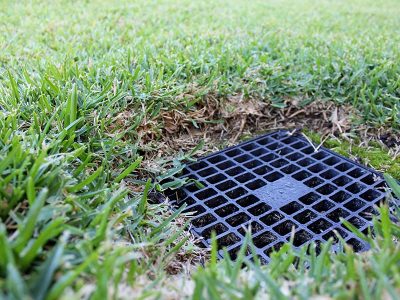 French Drain Installation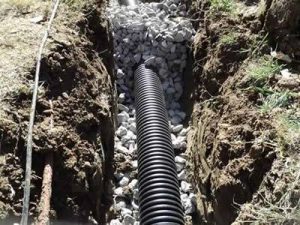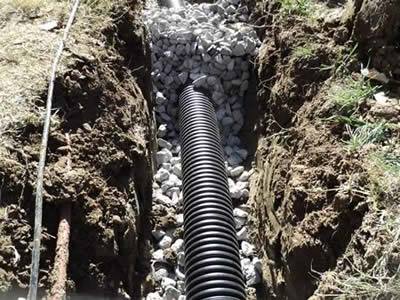 Our drainage systems prevent mold and mildew from damaging the equity you've worked hard to build into your property. If you have low-lying areas or poorly-draining sections of your yard, having a French drain installed is necessary to stop water from causing harm to your home and yard. Installing a French drain is a tricky process, but our professionals know the correct procedures to get the job done.
FIRST: We'll figure out exactly where the excess water is coming from and the best path to redirect it
SECOND: Our crew will dig out a trench where the drain will be placed and direct it to the selected outlet
THIRD: We'll hook up all the pipe connections and place the drain into the trench
LASTLY: The drain will be concealed with gravel and your yard will be back to its original state OR decorative gravel can be applied to the trenched area to further help with drainage and to create an attractive landscape feature.
Contact Us Today To Get An Estimate
If you're looking for a French Drain in Dallas, Houston or Oklahoma, contact us now. This service is critical for anyone experiencing drainage issues on their property. We'll make sure you don't have to worry about any future water damage to your yard or home. Keep your property dry and have your French drain installed by Accurate Lawn Leveling.
We pride ourselves on creating and maintaining beautiful yards for our residential and commercial customers. Check out the other lawn services that we provide for your convenience and let us know what else we can do for you!