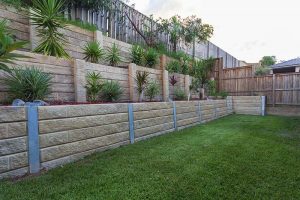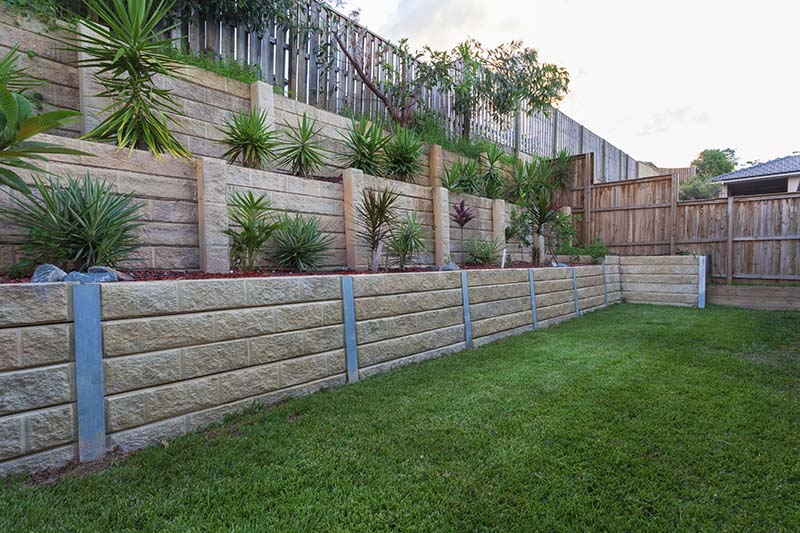 If your lawn has a steep slope, then Accurate Lawn Leveling can install a retaining wall for you. Retaining walls are one of our specialties and our professionals can create beautiful walls that compliment your home and benefit your yard. Retaining walls provide soil stability and prevent erosion by lowering the rate at which water flows across the soil's surface. With the appropriate skills and 30 years of experience, we'll construct and install a retaining wall for you quickly and efficiently!
Why You Need a Retaining Wall
If your yard includes a steep grade, then you may see the evidence of soil erosion after every good rain. That may be the primary benefit of a retaining wall, but it's not the only one.
Prevents Flooding & Soil Erosion
There are many things working against you when it comes to soil erosion – like flooding and windy weather. Large-scale erosion can also damage your landscape by washing fertilizers away, causing sinkholes, or causing other damage, leaving you with a destroyed landscape. Keeping your soil in place is one of the retaining wall's most significant benefits. Retaining walls stabilize your soil while also minimizing erosion by lowering the rate at which water flows over its surface. We may also build a French drain to accompany your retaining walls for the proper structure.
Creates a Larger & More Functional Yard
Having a hilly and uneven yard can be difficult to take care of and work around. Building retaining walls is a great decision when it comes to functionality. It expands your space and gives you more yard area to use and work with. If your yard is especially uneven, you may also benefit from lawn leveling.
Adds Curb Appeal to Your Property
In addition to their functionality by lowering soil erosion and creating more space for yards built on slopes, retaining walls can also enhance aesthetic appeal. Retaining walls create visual height, provide space for elevated flower beds, and can be a great place to add lighting features. You can also customize the type of materials used to construct the walls to compliment your home and create the perfect outdoor space.
We want to be your retaining wall company!
Create more space, functionality, and curb appeal by letting our professionals install a retaining wall for your sloped yard. Contact Accurate Lawn Leveling to get an estimate and check out our other lawn services to see what else we can do for you!