Gardening can be a rewarding hobby, but can also be intimidating when you realize the work of keeping your garden looking great year-round. But if you want your garden to look perfect, there are certain things you need to do to keep it in tip-top shape all year long.  So here are some tips on achieving the best lawn in the neighborhood.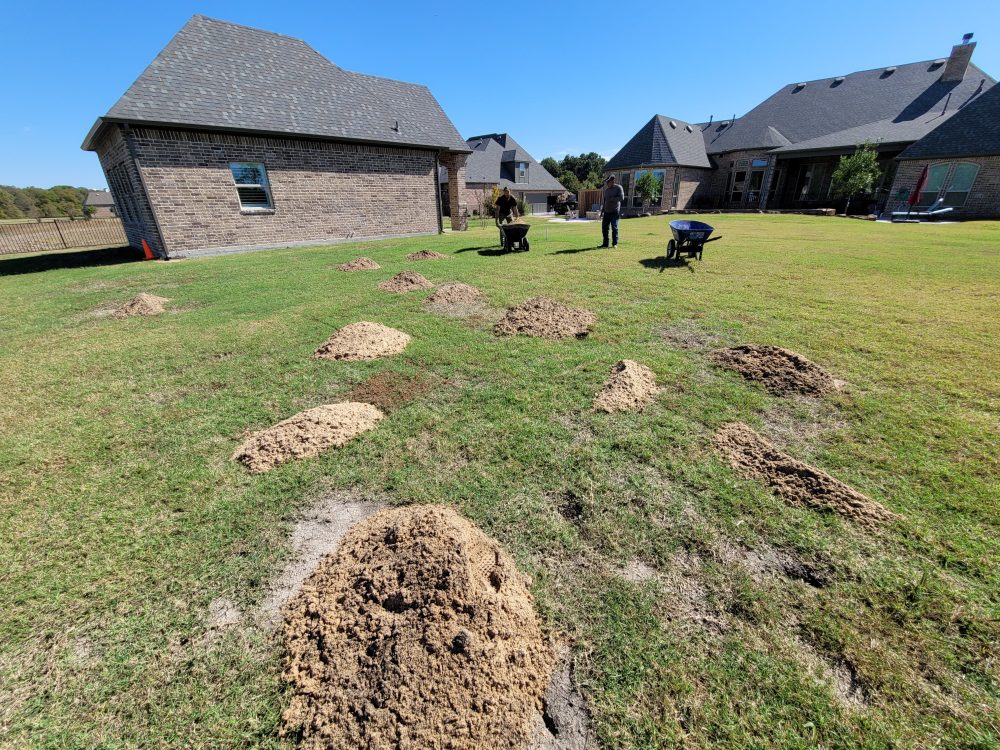 Choosing the Right Grass Seed
The first step to having a great lawn is choosing the right grass seed. When deciding, you'll want to consider things like climate, shade, and foot traffic. There are many different types of grass seed, so do some research to find the best option for your lawn.
Soil Preparation
The type of grass you have will determine the type of soil you need. Next, you can have your soil tested to find out what nutrients it's lacking. Finally, adding organic matter to your soil will help improve drainage and aeration. Once you've prepared your soil, you're ready to level it.
Fertilization
Fertilizer is essential for maintaining a healthy, green lawn. However, with so many different products on the market, it can be challenging to know which one is right for your lawn. In addition, the type of fertilizer you use will depend on the type of grass you have. For example, if you have Bermuda grass, you'll need a different fertilizer than St. Augustine grass. A professional lawn care company can help determine which fertilizer is best for your lawn.
Irrigation System Maintenance
An irrigation system is a great way to keep your lawn looking its best, but it's crucial to maintain it properly:
Check for leaks and repair them promptly.
Ensure the system is programmed correctly so your lawn gets good water.
Get rid of any debris that may be blocking the sprinklers.
Adjust the sprinklers so that they're evenly watering your lawn.
Have your system serviced by a professional at least once a year.
Choose the Right Equipment for Grading, Weed Control and Edging
A well-manicured lawn requires the right equipment. For grading, you'll need a lawn tractor or zero-turn mower. For weed control, you'll need a suitable herbicide and a spreader. And for edging, you'll need an edger or trimmer. To maintain your new turf, you'll need to reseed, fertilize, and water it appropriately. Weed will be your enemy again, so remember to use an effective herbicide that won't harm your grass. Make sure to keep a careful eye on your property and schedule regular maintenance appointments.
Mowing is another essential factor in maintaining healthy grass because taller blades are more susceptible to damage from pests such as chinch bugs, thrips, sod webworms, and others.
Accurate Lawn Leveling
Accurate Lawn Leveling specializes in leveling lawns to provide homeowners with the best yard on the block. Our professionals will work closely with you to design a plan that fits your needs and desires. We'll level your yard so that it has an even surface that is easy to maintain and makes mowing easier. We also offer organic weed control and fertilization services.
Contact us today for more information!