Ruts, low places, tiny hills, and ridges may be causing your lawn to have an identity crisis, resulting in an uneven lawn. Because of the ruts and high spots that create tripping and lawnmower risks, a sloped lawn loses its attractiveness and may even cause damage and accidents. There is more to a level lawn than meets the eye, and it is not only for aesthetic reasons. For the finest outcomes and long-term advantages for your children's safety, use a professional lawn leveler.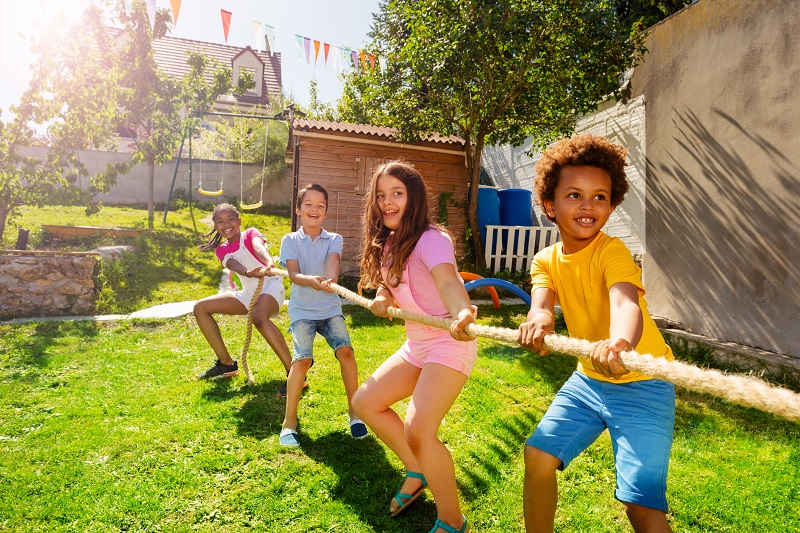 It Prevents Mishaps In The Yard.
Are you certain your children will not injure themselves while playing in your uneven yard? Whenever you and your children are inattentive, you will trip over something. In addition, it impedes family-oriented activities, which no one wants to see cut off from the community.
For you and your kids to have a good time playing on your lawn without worrying, make sure that your lawn is level.
Allows For The Free Movement Of Groundwater
Rain or watering may leave puddles on your lawn. A lack of groundwater flow may be to blame for this.
One of the concerns is that water pools would eventually become excellent mosquito breeding grounds. The mosquitoes that bite your children are nasty vampires, and if they play outdoors, they will feed on them.
Remember to check water flow when leveling since this is a vital part of the process.
Precise Lawn Leveling Is What You Need For Your Lawn
In Dallas, Houston, and Oklahoma City, Accurate Lawn Leveling is the best option for lawn leveling services. We are the area's leading provider of expert lawn leveling services, and we would love to help you achieve your dream yard. Accurate Lawn Leveling prioritizes the needs of its clients. You can rely on our prompt, polite, and trustworthy service. Now is the time to arrange for our landscaping services for your children's safety! Call us today!