Most homeowners have probably heard the term "French drain" but don't necessarily know what it means. The phrase may sound posh but these drainage solutions aren't terribly fancy. But they are versatile.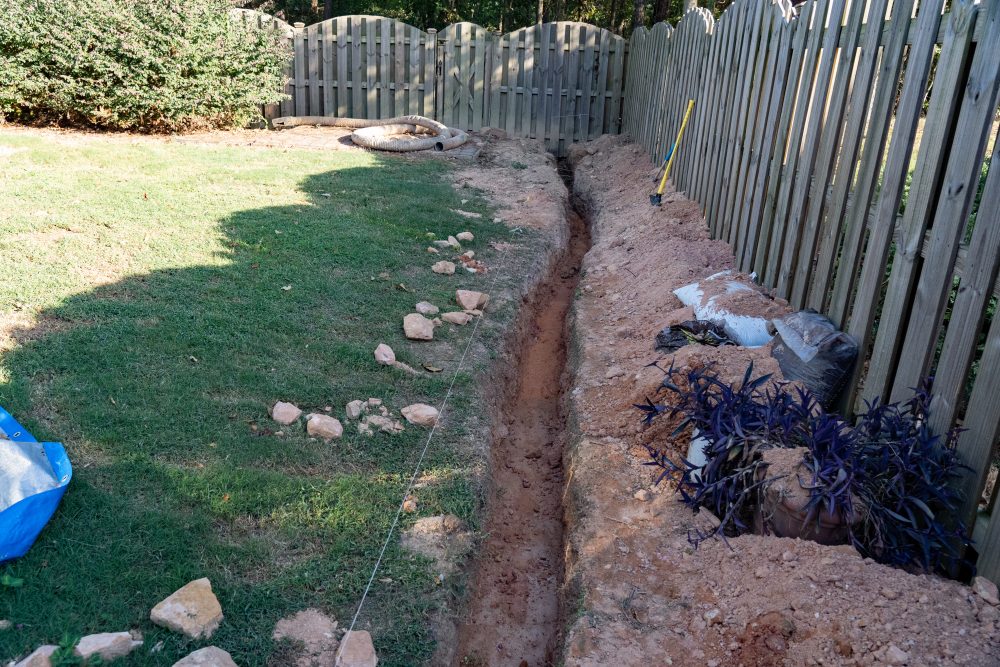 Contrary to what the name implies there is no solid evidence that French drains were unique to France. The term refers to Henry Flagg French, an American who popularized them in the mid 1800's. The basic concept of the French drain is a trench with a perforated pipe at the bottom topped up to ground level with gravel. The trench is graded to facilitate water flow via gravity. More elaborate versions incorporate landscaping fabric to cut down on root penetration. Multiple pipes can be used to eliminate more water. The gravel is often covered with topsoil and then seeded with grass to mask the trench.
French drains can be tailored to a number of situations. They are often used behind retaining walls to prevent buckling from groundwater pressure and washing out, and around building foundations to prevent water from seeping into basements and compromising foundations. They can even be installed inside a basement foundation. This is usually done after the house has been built and typically requires a pump to move water through the pipes and away from the foundation. But French drains can be used to drain any area that experiences an excess of water. Installing one under the downspout from a roof gutter is often done to move water further away from a house's foundation. They can even be used as an outlet for septic systems, usually as part of a leach field. Trenches can be dug by hand or with equipment depending on the size desired and the length can vary from several feet to dozens of yards. Trench depth around two feet is standard and width can be varied although wider trenches generally work better. Usually French drains terminate at a downhill slope, collection ditch or a garden.
The simplicity of the French drain concept is its strength. As long as you have a downhill slope to drain water you can use a French drain. It's a project that the ambitious homeowner can tackle on their own but designing and building one can get complicated and time consuming. Contact us to discuss your drainage situation and French drain options.